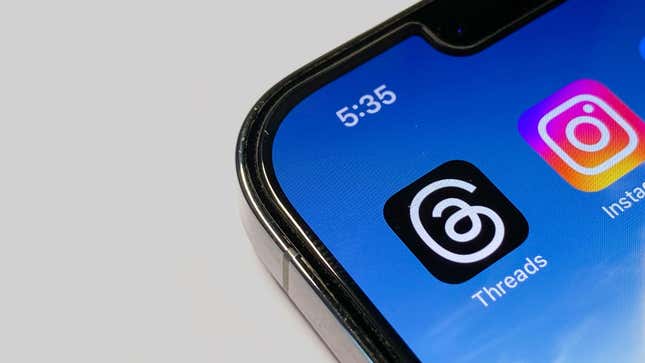 As the cold war between Elon Musk's Twitter (recently rebranded as X) and Mark Zuckerberg's Threads rages on, the latter is preparing to launch a new offensive. Head of Instagram Adam Mosseri announced that Threads was finally getting a bona fide browser version.
Nobody's Really Watching Reels
Mosseri announced the new version of Threads in an update on his Instagram profile this past Friday, as reported by The Wall Street Journal. Until now, users on Threads have been forced to access the platform via the mobile app. Users could technically access Threads on a desktop by clicking the platform's icon on a user's Instagram profile in a web browser, but visiting the URL threads.net only leads you to a QR code to download the app. While Mosseri announced the new version of the platform, he did not disclose when it might be released.
"We're much more focused on the web, on search, which I think can meet a lot of the needs of hashtags," Mosseri said, as quoted by the Journal. "As soon as [the web version] is ready we will share it with everybody else."
Instagram did not immediately return Gizmodo's request for comment on the release of the browser version.
Threads' move to try and dominate the web comes as X reportedly has struggled with mobile downloads after Musk changed the platform's name from Twitter. Tech blogger John Gruber wrote that X has fallen to #51 in the App Store's list of most downloaded free apps while the platform has also fallen to #66 on the Google Play Store.
Threads is not without its own hiccups, however. Meta raced to launch the platform after Musk's X began to experience turbulence with its user base, primarily in the wake of the name change. That rush to launch did not come without issues. Earlier this month, Threads' daily active user base shrank a dramatic 80% from 49 million shortly after its launch in July to 9.6 million at the beginning of this month. Users also spent 50% less time on Threads just two weeks after the platform went live.
Subscribe to our email newsletter to get the latest posts delivered right to your email.